Hello everybody, happy Wednesday!
Today is our last history lesson for the term. We are going to be learning about one more activist today. He is a sportsman. Last week, we learned about an activist who was a sportsman too. Can you remember what his name was? That's right, he was called Marcus Rashford. Do you remember what good change he wanted to make? He wanted to make sure that children got food vouchers for free meals in the holidays so that no-one went hungry.
Today's sportsman is from America. He is called Colin Kaepernick and he is an American Footballer. Let's see a picture of him in his sports kit!
As well as being a fantastic American Footballer, he is also an activist who has protested for civil rights. Civil rights is a name given to protests about racism (when people are mean to someone because of their skin colour). Before American Football matches, the American anthem is usually played. One day, before an American Football match that he was playing in, Colin decided that he wanted to protest against the bad things that were happening to black people in the USA. To protest, he decided to 'take a knee'. Here is a picture of him taking the knee, which just means kneeling down on one knee. It was once used by Martin Luther King (picture 2), who one of our school teams is named after!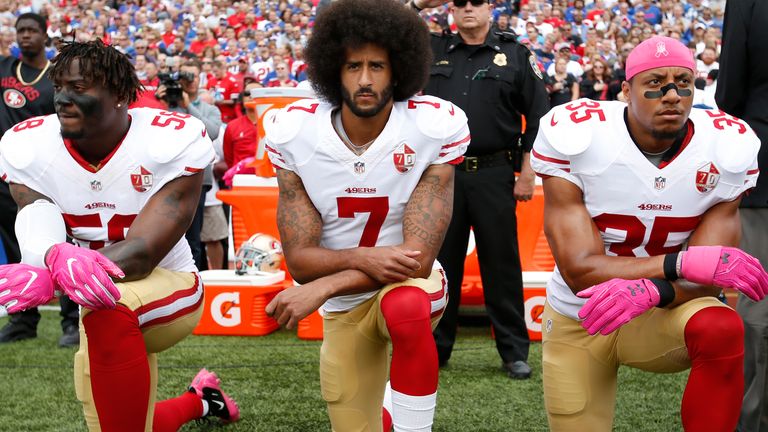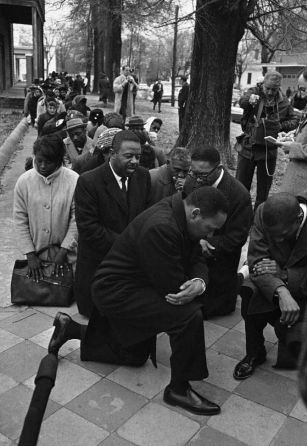 Soon, as you can see from the first picture, other American Footballers started to take the knee during the American national anthem too. Lots of people were supportive of Colin's protest, like the famous sports company called Nike. However, some people were not very supportive of his protests, like the current president, Donald Trump.
Colin doesn't play for an American Football team at the moment, but he has raised lots of money for charity and has worked with young people to talk about racism with them.
Challenge time! Can you write one sentence about who Colin is and one sentence about his activism and protests?
When you have finished, please can you send your work to year1@selsdonprimary.org.uk so that your teachers can see what you have been up to as well?